How to Become a Medical Doctor in France?
9 November 2021
2021-11-09 19:47
How to Become a Medical Doctor in France?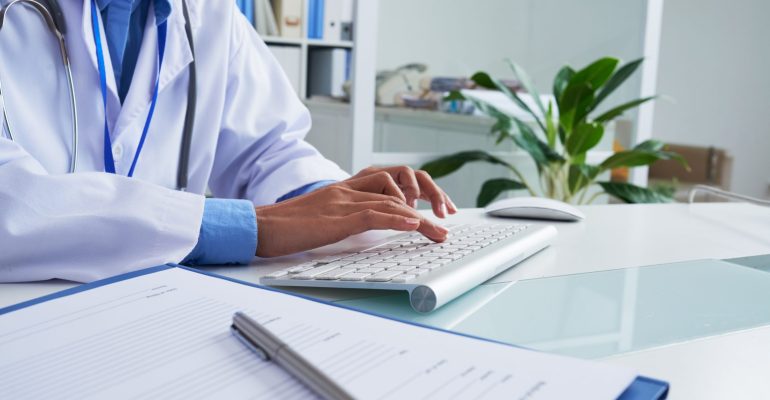 How to Become a Medical Doctor in France?
A Six Step Guide to Achieve Your Goal.
Step 1. Contact a reliable and trustful recruiting agency
The first thing to know is that you should contact a professional recruitment agency that will provide strategic solutions in finding you the desired job and furtherly help you with preparing your documents for the French Medical Council.
Step 2. Ask the recruitment agency to find you a job that suits your interests
After making sure your recruiter is professional and careful with your needs and requests, you can ask them to find you the most suitable job that meets your personal and professional interests. Whether applying as an employee of the public healthcare system or as a self-employed doctor working in collaboration with a clinic or by yourself, you need to have a contract. You cannot secure your registration just as a freelance candidate without a contract.
Step 3. Collect your documents meanwhile
While the recruiting agency is searching the most suitable job for you, in the meantime you gather all necessary documents which should be sent later to the French Medical Council together with your work or collaboration contract. The list of required documents and all necessary information will be provided by the recruiting agency you decided to partner with. The list of documents includes among others certificates of conformity from your local Health Ministry, copies of degrees, certificate of good standing, filled application file of the French Medical Council, clean criminal record, French language certificate. The criminal record must be produced and sent to the French Medical Council in the last stage of your application process. All documents must be translated into French by an authorized translator from your home country. Should you need the entire list of documents in Spanish, Italian, Romanian, Portuguese, Croatian, Bulgarian, send us an email at office@toplanaguageacademy.com and we will send you this list for free.
Step 4. Learn the language and obtain a certificate
There will be an interview with a representative of the French Medical Council and this person will judge whether your level is good enough to ensure a smooth level of communication with patients and thus give you the authorization to work or not. In order to successfully pass this interview, we recommend to have language classes with a medical language trainer who will help you learn the language. For doctors studying with us, we will provide with a language certificate at the end of the course. Whatever the language academy you study with, be sure to ask your language trainer to role-play practice for the interview. Your language trainer should help you work on the most frequent questions asked during the interview.
Step 5. Submit your application file to the French Medical Council
Once you have secured a job or collaboration contract and collected all necessary documents together with their translations, you will need to send the complete application file to the Local Medical Council in the region where you would like to work. There, ad hoc lawyers will check your documents and more specifically your certificates of conformity. We recommend all doctors to partner up with recruiting agency who are reliable and professional because they will tell you whether your certificates will be accepted right away or not. This is very important to know since candidates should not give their resignation prior to receiving their confirmation of registration with the French Medical Council.
Step 6: Pass the interview with a representative of the French Medical Council
The Local Medical Council will invite you for a face-to-face interview with one of the representatives. Once the representative of the French Medical Council has met you and given their consent to accept you as a fellow doctor of the Local Medical Council, the Local Council members shall meet and make the final decision. This meeting usually takes place once a month. The entire process usually takes 3 to 4 months. If the interview goes well, the French Medical Council will send you the official confirmation registration by post.
Useful links: