Language Certificates
2 July 2020
2021-01-21 19:38
Language Certificates
English Certificates
Top Language Academy provides with individual and group language training in order to help you obtain various certificates. Since English is the most popular language of instruction, we prepare students for obtaining the certificates listed below: Cambridge, IELTS, TOEFL, PTE, TOEIC. 
Cambridge
Cambridge Test
Cambridge Assessment English exams are known and recognized by schools, universities, private and public sector employers all over the English-speaking world.
Success in a Cambridge Assessment English exam provides you with an internationally recognized certificate showing the level you have attained in English.
Cambridge English exams:
Key (KET) – Key English Test (A2)
Preliminary (PET), PET for Schools – Preliminary English Test (B1)
First (FCE) – First Certificate in English (B2)
Advanced (CAE) – Certificate of Advanced English (C1)
Proficiency (CPE) – Certificate of Proficiency in English (C2)
BEC – Business English Certificates (B1, B2, C1)
IELTS
IELTS, the International English Language Testing System, is designed to assess the language ability of candidates who need to study or work where English is used as the language of communication. IELTS is required for entry to university in the UK and other countries.
Who is it for?
IELTS is recognized by universities and employers in many countries, including Australia, Canada, Ireland, New Zealand, the UK and the USA. It is also recognized by professional bodies, immigration authorities and other government agencies.


What is the IELTS test like?
You can choose between the Academic or General Training versions of the test. All candidates do the same Listening and Speaking sections.
The test has four sections:
OET
OET – Occupational English Test
Who is it for?
OET is designed for healthcare professionals who want to work or study in healthcare in the UK, Ireland, Australia, New Zealand, Ukraine, Dubai, Singapore or Namibia.
By taking OET you will prove you have the right level of English and you will be learning the kind of language you will need every day at work.
Healthcare professionals choose OET because:
OET uses 

real healthcare scenarios

 so you will feel more confident on test day.

OET is 

widely recognized

 as proof of English proficiency for registration, study and work in the healthcare sector, as well as for visas in some countries.

OET helps you develop language skills for success in your career 
TOEFL
TOEFL – Test of English as Foreign Language.
Who is it for?
The Test of English as a Foreign Language (TOEFL) measures the ability of non-native speakers of English to use and understand North American English as it is spoken, written and heard in college and university settings. Most people who take the TOEFL test are planning to study at colleges and universities where instruction is in English. In addition, many government agencies, scholarship programs, and licensing/certification agencies use TOEFL scores to evaluate English proficiency.
PTE ACADEMIC
PTE ACADEMIC – Pearson Test of English – Academic Module – is an international computer based English test. It provides a measure of a test taker's language ability in order to assist education institutions and professional and government organizations that require a standard of Academic English language proficiency for admission purposes.
The purpose of Pearson Test of English is to accurately assess the listening, reading, speaking and writing ability of test takers who want to study at institutions where English is the principal language of instruction. The test will last approximately three hours. This includes an untimed introduction to the test and one optional break of up to 10 minutes.
TOEIC
TOEIC – The Test of English for International Communication is produced by ETS (Educational Testing Service).
TOEIC test questions are based on real-life work settings in an international environment (meetings, travel, telephone conversations etc).
What is the TOEIC test like?
There are two separate parts to the TOEIC test. You can do one or both parts.
The 

Listening and Reading test

 is a paper and pencil test that takes 2.5 hours and is taken at a test center.

The 

Speaking and Writing

 test is an online test that is taken in a test center and takes 90 minutes. The Speaking and Writing test is a new test which is only available in some countries.
Our online school also provides language training for healthcare professionals who need to pass the OET exam. You can now prepare for OET online with Top Language Academy. Our course allows you to prepare in a small group or individually according to your needs. During each lesson you will get equipped with the skills you need to pass the exam.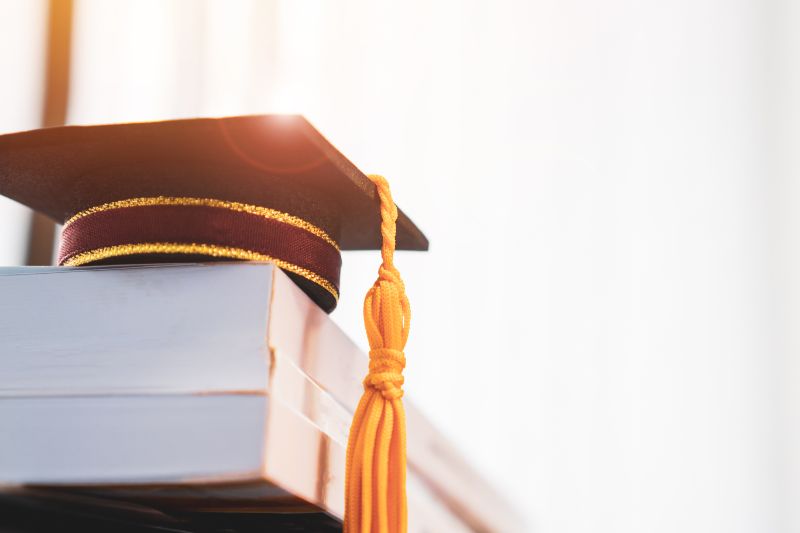 French Certificates
Top Language Academy has expertise in developing and implementing medical language programs for healthcare professionals who want to work in France and in French speaking countries.
Whether you are a student or a professional who needs a DELF or DALF diploma in order to study or work in France, Top Language Academy will help you with preparation courses. We tailor group or individual programs to prepare all four language skills: reading, writing, listening and speaking. Our preparation courses will help you progress quickly while our teachers will ensure that you reach your goal as quickly as possible.
DELF
The DELF, or Diplôme d'études en langue française is the test that will concern most French learners, as it tests levels from A1 through B2, covering beginner and intermediate learners.
Within the DELF category of tests are four different exams. When opting to take the DELF, you will have to choose amongst the DELF A1, DELF A2, DELF B1 or DELF B2 tests, as each test is specially tailored to students of that level.
The DELF is one of the most useful diplomas to have, particularly when applying to French jobs or for French university degrees. Most undergraduate and graduate programs require a B2 diploma, though some undergraduate programs accept B1. B1 and B2 are also the levels that most French workplaces require if your job is going to include a moderate amount of French.
DALF
The DALF or Diplôme approfondi de langue française is the advanced language diploma. It is very similar to the DELF, though it is not always offered at the same test centers at the same time as the DELF is being administered. Two DALF tests exist: one for level C1, and the other for level C2.
The C1 level is required by some master's and doctorate programs. C2 is a rare test to take, as by the time you have reached this level, you usually have another degree that outweighs it, for example a French master's degree. Earning a C2 diploma usually requires at least several months of immersive learning as well, meaning that someone with a C2 level has likely already attended French university or worked in a French job.
Frequently Asked Questions (FAQs)
Cancellation Policy
You will be charged the full price of an online class if you do not cancel or reschedule your online lesson at least 24 hours prior to the scheduled date or if you do not show up for the class. However, you may cancel your lesson at any time with at least 24 hours' notice and our teacher will reschedule another lesson without charge. All cancellations must be notified in writing to office@toplanguageacademy.com. Students have 60 days from the date of registration to complete all online courses. Students who have not completed their lessons from personal reasons of any kind are not eligible for refund. Top Language Academy reserves the right to change dates, courses and fees with a prior notice.